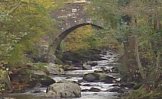 Ivysim
Ivybridge Simulation
About Ivysim
Ivybridge Simulation is a digital hardware design company specialising in high-performance FPGA designs.
Design applications include:
Communications
Motion control
Embedded processors
Image processing
PCI Express
Ethernet MAC
Language and tool support include:
VHDL, PSL, SystemC
ModelSim, NCVHDL, Synplify, Mentor Precision, Xilinx ISE, Altera Quartus
Software C++, Java, Perl, Tcl/Tk, Linux
Tool scripting Perl, Tcl
Services
Ivysim consultant and company director Simon Dempsey has many years experience supporting large and small electronics companies throughout Europe. Onsite or remote support can be arranged. Complete projects from concept to final testing and delivery can be undertaken. Or, just a few hours of expert advice might be all you want to progress projects yourself.
FPGA project consulting areas considered include:
Concept evaluation
Specification development
Verification planning
Development and testing
System level verification
Embedded software
Tool support
Model creation
Please make contact to discuss solutions to your FPGA projects.
Simon Dempsey
Consultant
Ivysim